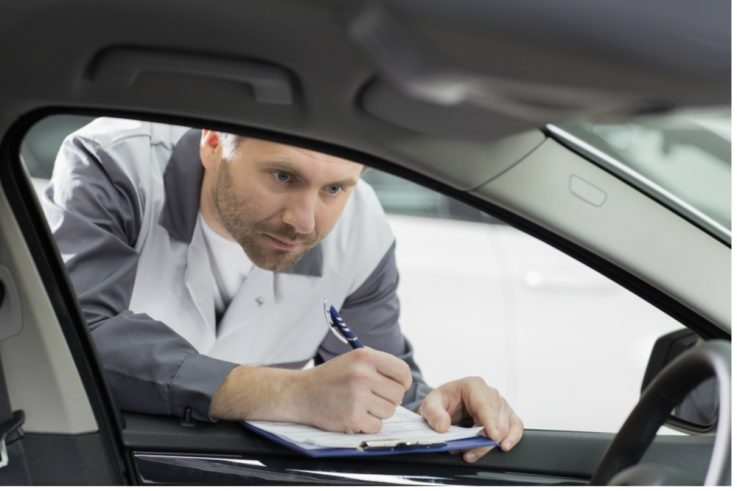 All the auto repair processes listed below are extremely expensive, and they will quickly swallow up your savings, and possibly force you to skip that vacation you were planning for this year. By far the best thing you can do to avoid all these potentially bank-draining repairs is to carry out regular maintenance on your vehicle, so you can immediately identify issues before they become problems.
In any good auto repair shop like Showcase, we encourage you to point out any signs of potential wear and tear, so it can be addressed before it becomes a major issue. And, it will still be a whole lot better than suddenly finding out you have major repairs to do at once, which can cost you thousands of dollars.
Head Gasket 
When your car blows a head gasket, it will probably spray oil and coolant all over the place, and you might even see smoke billowing from the engine because it's overheated. There aren't too many things which can go wrong with a car which will produce a bigger mess than a blown head gasket.
The head gasket seals engine cylinders and prevents oil and coolant from leaking out. That gasket itself is a fairly affordable component to replace, but the labor is anything but cheap, and that will probably end up costing you about $2,000 if you should experience a blown head gasket.
Camshaft 
You may not have heard much about the camshaft of your vehicle, but it's actually a very important component of your car. It's responsible for managing how the engine takes in air, and if it becomes dirty or plugged with debris, it can develop a serious problem. Your camshaft is normally cleaned when you have an oil change or have valve cleanings done. If it's not regularly cleaned in one of these ways, the camshaft will probably break eventually, and that will end up costing you somewhere between $1,500 and $3,000.
This high cost is not really due to replacing the parts, but the auto repair cost will be extremely expensive because a great deal of labor is involved in replacing a camshaft. The best way to avoid a really expensive auto repair job like this is to make sure that your car is regularly tuned up and that you have regular oil changes.
Whenever you have a check engine light pop up on your dashboard, you should have it checked out to make sure it's not a problem with the camshaft. If you overlook this important indicator, it could end up costing you some major bucks.
Airbags 
Airbags just might be the single greatest safety invention in the history of motor vehicles. However, once they have been deployed for usage, they almost always need to be completely replaced, and that will amount to a considerable expense. It's also possible that the glove box and the steering wheel might need to be replaced after airbags have been deployed.
Altogether, it might cost you as much as $2,500 or up to $4,000 in order to get your car back in good running order after airbags have been deployed. They certainly do save lives, and for that reason, they are one of the most valuable components of your vehicle. But they also make a considerable mess of your vehicle, and it will undoubtedly be a major expense.
Suspension 
You probably don't notice the suspension of your vehicle very much, but it is still a very important part of any car. The suspension is what prevents you from feeling all the bumps and dips which might be included on any road surface you're traveling. The suspension system itself includes the shocks, springs, struts, tie rods, and control arms.
If just one of these components fails, it may not be too expensive, but when it's necessary to have a complete overhaul of your suspension system, you can count on a major expense somewhere between $2,000 and $3,500. This is because the parts will cost you tons of money, and the labor can be quite expensive because it's not an easy job to replace all these components. If you are told that you need a complete suspension overhaul, it might be worth your while to get a throrough evaluation, because otherwise, you will likely be paying thousands of dollars for repairs.
Transmission 
If you happen to encounter a transmission problem with your vehicle, you can pretty much count on having your vehicle out of service until it's fixed. Without a properly functioning transmission system, your vehicle's wheels will not be able to turn. If it's necessary to replace the transmission assembly on your vehicle, you can count on that expense running as high as $4,000 or $5,000, and it might even be more depending on how serious the problem is.
Your transmission experiences more wear and tear than virtually any other part of the vehicle because it's exposed to the twin forces of heat and friction caused by a large number of moving parts. Before your transmission goes completely defunct, you might notice a dragging clutch, gears slipping, and either a burning smell or a humming noise, when your car is actually in a parked position. The sooner you identify any transmission problems and have them repaired, the less money it will cost you.
Hybrid Car Battery 
While you might be really excited about the possibility of purchasing an electric car that operates on a battery rather than on gasoline, you should be aware that those batteries can be pretty expensive. In fact, it can cost as much as $6,000 or more to replace a battery in a hybrid vehicle. Most rechargeable batteries will slowly lose their ability to retain a charge over a period of time, and this includes all the batteries which are used in hybrid vehicles.
Virtually every hybrid car battery on the market today will be completely dead prior to having the owner get 10 years' usage from the vehicle. You should also be aware that replacing the battery will mean a corresponding replacement of your car's computer system, and that might cost you another $6,000. The tremendous cost of replacing batteries and computer systems is one of the reasons that hybrid vehicles and electric vehicles have not quite caught on with the public.