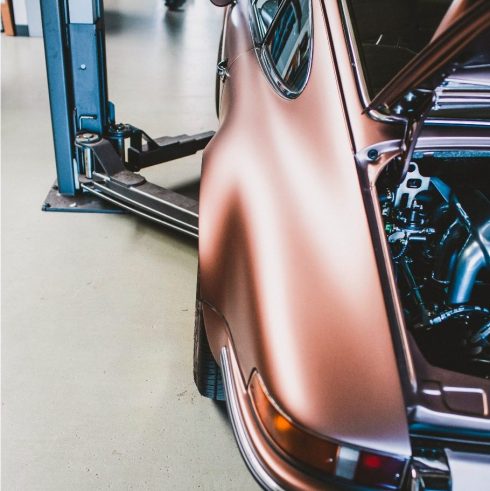 In many states of this country, it is a requirement that any auto repair organization provide a written estimate to customers which includes an itemization of all services and parts which will be required to conduct repairs. Even if you live in a state which does not have this requirement, you should obtain a written estimate from any repair service, so that you can have a specific listing of everything being done.
Most repair services will gladly provide this estimate because it's in their best interest also to show the kind of work they can do, and the parts necessary to accomplish repairs. Written estimates for repair work should include a bare minimum of these essential itemizations:
costs associated with replacement parts
all costs associated with any labor which is necessary
a very specific description of the work they will do on the vehicle
some kind of statement which guarantees the agreed-to dollar amount will not be exceeded without prior customer approval.
Whether or not your state requires a written estimate when car repairs are necessary, you as the customer should always insist on one, so that you can protect your rights, and make sure that you are not taken advantage of by any repair service.
You should consider this written estimate to be a contract between you and the repair shop, which includes a description of the work to be done and the cost of all that work.
You can avoid a great many problems down the road when you have this car repair estimate in hand because you can always refer to it if any future disputes or disagreements should arise. It's a very good document to have which you can fall back on, to support your case when any problems surface.
Options beyond a Written Estimate
Just as some states require a written estimate from repair services, some states also will allow you to waive your right to a written repair estimate. This is not recommended at all, because it leaves you vulnerable to a considerable number of potential misunderstandings and disagreements down the road.
Whether or not you trust the repair service working on your car, it's never a good idea to relinquish your right to a written car repair estimate.
A better option would be to at least ask the repair shop to contact you ahead of time if the repairs will exceed a certain dollar amount. This will avoid you to pay an unexpectedly high repair bill, and it will remove the open-ended nature of the contract between you and the repair service.
If you didn't have this kind of understanding in place, and you have no written estimate, it's entirely possible that a repair service might spring an exorbitant repair bill on you, and you would have no recourse other than to pay it, or you wouldn't get your automobile back.
Any time that you actually sign a repair order, it puts the responsibility for all charges directly on you. For this reason, you should make a point of reading the estimate very carefully, and asking for an explanation about anything which doesn't make sense to you, or which you don't clearly understand.
You should always insist on a very clear written estimate which specifically details all the costs for both labor and parts, and which has a very clear description of the work to be performed.
Please consider that…
If there's anything on the written estimate which doesn't seem clear enough to you, you should ask for clarification, or ask to revise the written estimate to include language you do understand. In addition to all this, when you find out that you have major repairs which may be necessary, it's probably worth your while to get a second opinion from another repair service.
While this may cost you a little extra money and a little extra time, in the long run, it might very well be worth it because a second professional opinion may be in direct contrast to the original estimate you got. When there is a significant amount of money at stake for repair bills, it's a good idea to either confirm the original estimate or dispute it, and it could end up saving you a considerable amount of money.
The best way to Protect Yourself
A car repair estimate is one of the best ways of protecting yourself as a consumer because they will literally state everything that mechanics will do to your car and the cost of all their services. It will help immensely if you have a trusted mechanic or repair service that you have dealt with for years, and whom you can rely upon to provide quality parts and service, at appropriate fees.
This kind of person or organization will not be seeking to take advantage of you, and will not have hidden fees built into any estimate provided to you.
If you don't have the luxury of working with a particular repair service for a long period of time, it might be worth your while to consult friends and relatives to find organizations they can vouch for, from whom they've got honest and superior work service. If no testimonials are available, the next best thing you can do is consult online reviews of service organizations in your area. When you notice that a number of individuals have had great service and great experiences from a particular organization, you can feel a bit more comfortable that you will receive the same high-quality service.
On the other hand, if you encounter reviews that include a number of bad experiences such as over-charging or inferior work, this would be a good organization to avoid. Apart from this, it's also a good idea to look for the rating from the Better Business Bureau, so you can be sure that any specific company has been operating under the good graces of that organization.
In conclusion
There is no one who's going to look out for your best interests when it comes to auto repairs other than yourself, so make sure to do everything you can to avoid an unpleasant experience.