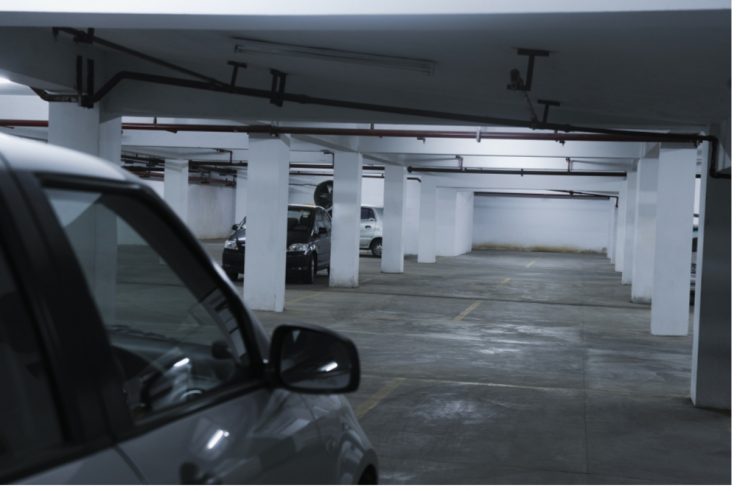 If you are planning a vacation getaway, you'll probably have tons of things to prepare, and countless details must be attended to on an auto repair shop before you can actually be on your way and leave your home behind. When leaving your vehicle behind as well, there are some tasks which you should be aware of involving how your vehicle should be stored properly.
If you take these tasks and checks to heart and do a good job of preparing your vehicle for some period of storage, you should be able to count on the same excellent and reliable service once your vacation is over, and you're back at home. Here are some of the things you should be aware of when storing your vehicle for an extended period.
Don't activate the handbrake
One good suggestion is to avoid activating the handbrake when you're leaving your vehicle at home for an extended period. This will allow you to avoid having the brake pads getting caught or stuck in place because if that does happen you can count on some major hassles the next time you take your vehicle out for a drive. To be on the safe side, use a wheel lock or prop a stone or piece of wood against one of the tires to prevent any movement of your vehicle. These are much safer approaches than actually using the handbrake for a long time.
Provide shelter for your car
If you don't have a garage, you should cover your vehicle completely, to protect it against weather elements and anything else happening in the neighborhood. Make sure to purchase a cover that is capable of completely covering the vehicle so that the entire body can be covered. There are lots of things that might happen while you're gone which are worse than a little rain or even a downpour, and you don't want any unpleasant surprises when you come back from your vacation.
Check the spark plugs
When you plan to be gone a long time, it might be a good idea to remove the spark plugs and spray some oil in the socket, before reinstalling the spark plugs when you return. This prevents rust from forming on the cylinder heads, and it will keep them moist so they don't dry out. You might also want to invest in some additives you can purchase on any auto repair shop, that can provide a protective coating for the sockets, so you won't have to worry about any functional issues when you return.
Give the car a good cleaning
Most of the time, vehicle owners don't really take the time to clean out their vehicles when they're headed out for an extended vacation or time away from home. It's one of the last things that you think about because there always seem to be more pressing issues associated with the trip itself, so, understandably, you don't think about the vehicle you're leaving behind. However, it is a good idea to thoroughly clean the interior of the car so that bacteria don't have a chance to grow on the seats or the carpeting. You may also want to install some air fresheners which will impart a pleasant fragrance to the interior of the vehicle, and give it a nice fresh smell when you make use of it for the first time after your return.
Top off your gas tank
Rust has the potential for forming inside the fuel tank when a vehicle is not used for any length of time. One way to avoid this possibility is to make sure that your gas tank is topped off with high-octane gasoline. With a full tank of gas, there will be no chance for oxygen to combine with the metal of the tank and create harmful rust on the interior. It will also provide a practical benefit because when you return from your stay away from home, you'll have a full tank of gas and you'll be ready to take your vehicle anywhere without having to gas up first.
Check your car battery
Before leaving, it's a good idea to check the condition of your car battery, to make sure it's up to snuff and ready to go when you come back. Another approach would be to remove the battery altogether and store it in a cool place while you're away from home. If you do this, make sure to store the battery in a place where direct sunlight cannot reach it, because this could degrade the condition of the battery and make it less effective in usage.
Change the oil and filter
Unless you've recently had an oil change for your vehicle, it would be a good idea to change the oil and the oil filter when you leave for a vacation at your preferred auto repair shop. Oil that has been used for an extensive period will generally acquire metal filings, water vapor, and other corrosive elements which have the capability of degrading the parts of your vehicle. With fresh oil in your reservoir, none of these components will be able to degrade your vehicle.
Check your tires
Before you leave on vacation, you should check the pressure of your car's tires, to make sure they are following the manufacturer's specifications. When the appropriate tire pressure is installed in these tires, you won't have to worry about any kind of cracking or deflating which might occur. Check to make sure that the valve caps are securely in place, so there are no issues with them. It's possible that your tires could deflate if they are sitting on any hard surface for a long period of time. You can avoid this by using a jack on each wheel, to lift it off the surface somewhat, so your tires are not bearing the full weight of your vehicle. When the entire car is not resting completely on your tires, most of the pressure of that weight will be relieved, so the tires themselves will avoid being abused or degraded.