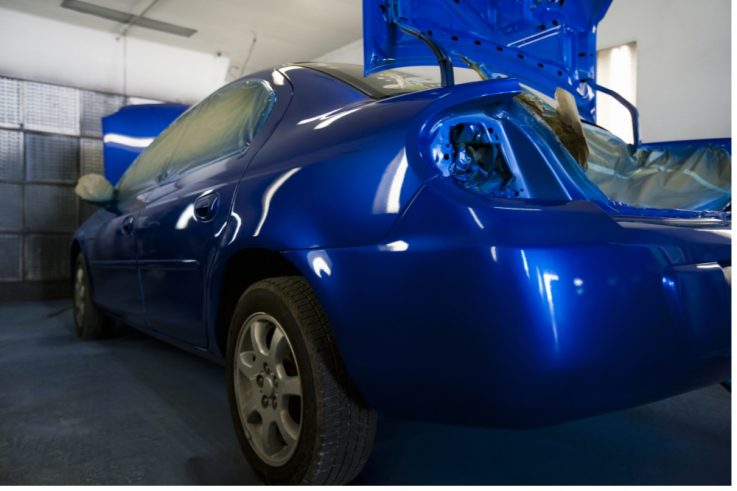 Of necessity, autorepair shops must have the knowledge and skillsets to perform almost all types of repair work on vehicles, because the only other line of defense is the actual dealership where the car was purchased.
When the dealer does not service the vehicles they sell, there is literally no other recourse than to engage the services of a qualified auto repair shop. That requires a working knowledge of how cars work in general, and how specific makes and models perform as well.
That can amount to a considerable body of knowledge, but autorepair shops are generally up to the task and can deliver whatever kind of repair work is called for on a vehicle that needs repairs or normal maintenance. The need for this vast amount of knowledge and experience is one reason why labor costs from skilled auto technicians tend to be so high, and why you have to pay so much.
Here are some of the most common services which autorepair shops must be capable of delivering to customers.
Most Frequently Needed Auto Repair Services 
Since most cars operate on the same basic principles, the same kinds of repairs are generally necessary, especially given the fact that the moving parts tend to be similar across all vehicles, and the parts which undergo the most wear and tear are similar in all vehicles.
That being the case, here are some of the parts and systems which most frequently need attention on today's vehicles:
Auto maintenance – ordinary maintenance is often necessary, to service belts, fluid levels, moving parts, and sometimes even tires which can become worn with mileage
Tune-ups – tune-ups are necessary so that a vehicle can continue to run efficiently; generally, it is necessary to change spark plugs and spark plug wires in order to maintain maximum performance
Diagnostics – computer diagnostics take much of the guesswork out of identifying vehicle problems, by communicating directly with the vehicle's electronics system to pinpoint any performance issue the car might have
Warranty work – manufacturers will generally guarantee their parts for a certain number of years, and if any repairs or replacements are needed, they will be paid for by the vehicle maker
Oil changes – one of the most common maintenance tasks, oil changes are necessary so a vehicle can have clean oil circulating through the engine block, lubricating all the important components there
Radiator flush and fill – periodically, it might be necessary to flush out the radiator and install fresh fluid to ensure that the vehicle doesn't become overheated during operation
Alignments – front ends often need re-alignment when installing new tires, and sometimes after periods of prolonged usage, so as to keep the vehicle traveling in a straight direction
More services you might also need:
Anti-lock system diagnosis – brakes can be a little finicky these days, and in order to find out exactly what's happening in your ABS system, it is sometimes necessary to diagnose the issue and take action accordingly.
Suspension system service – the suspension system consists of your tires, springs, shock absorbers, and linkages that connect your vehicle to the wheels, and if anything is amiss here, you'll notice it right away in the performance of your vehicle
Shock and strut replacement – these are responsible for the cushioning and comfort of your ride, and when anything is out of whack here, you will notice that the ride is rougher and more bouncy
Starter and alternator repairs – any problems with your starter might prevent your car from starting up, and make it non-operational, whereas alternator issues may cause the battery to lose its charge, or to prevent the proper distribution of electricity throughout the vehicle
Axle work – there are three different types of axles in your car, all of which are responsible for supporting the weight of your vehicle, and for rotating the wheels of the car
Battery replacement – when a battery becomes drained, it generally is advisable to completely replace it, because otherwise, you may encounter reliability issues, and might not be able to start your car
Tire replacement – having fresh tires is a critical factor in the safe operation of your vehicle since they are the one component that actually touches the road, and which keep you driving safely on any roadway
Also:
Transmission fluid service – usually with this kind of service, you'll have the pan gasket, filter, and fluid itself all changed out. There are actually some vehicles that have their transmissions 'sealed for life', and these vehicles do not  require transmission fluid service
Air conditioning recharge – when your air conditioning system isn't functioning properly, the most common cause is that it needs a recharge, and your auto repair shop can do this by injecting fresh refrigerant into the system so you can enjoy conditioned air once again.
Services Offered by Showcase Collision & Auto Care Center 
At Showcase, we can provide both collision work and auto repairs at our two locations. For the best collision work in the region, bring your vehicle into our Warren, MI shop, and for the finest in auto care, you should bring your vehicle to our Sterling Heights, MI shop.
Here are some of the services we specialize in at these two locations:
Collision Work  – we can do frame straightening and replacement, hail, and storm damage, repairs of dents, rust repair, complete restorations, computerized color matching, refinishing, mobile estimates, pickup and delivery service, claims assistance, windshield repairs or replacements, vandalism damage, theft damage repairs, custom hoods, detailing, and paintless dent repairs.
Auto Care – we have a full line of auto repair services which we can provide for you, including battery replacements, tire replacement, air conditioning repairs, brake repairs or replacements, exhaust system repairs, engine diagnostics, suspension repairs, transmission repairs, radiator repairs, and fuel system repairs.
Whenever you have any question about whether or not we can repair some problem your vehicle has, please contact us and talk with our friendly representatives to set up an appointment for repairs, or to find out the answer to a question you might have.