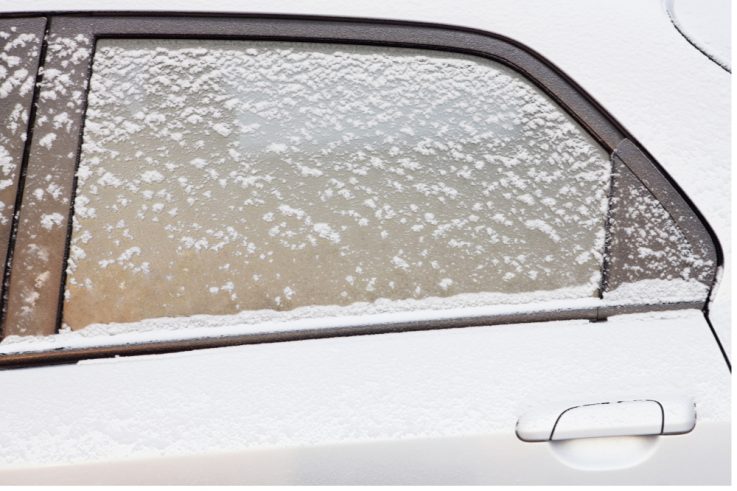 Winter driving conditions are always a little bit more hazardous, given the fact that on any day during the season you might get snow, ice, sleet, or hail on the roadways. That makes it important that you prepare for it yourself mentally, and that you have your vehicle prepared for those conditions as well.
By following the recommendations on our car maintenance checklist below, you can prepare your vehicle adequately to meet the challenges of winter season driving, and you'll be better at avoiding accidents or problems that may happen on highways.
Service your Car for Winter Conditions
Before the bad weather arrives, it's a good idea to service your vehicle, so might prepare for whatever winter might throw at you. First, it's a good idea to have your battery checked, because battery power always decreases with a drop in temperature, and that means it will take more power to get your car started. If your battery was already having problems, the winter weather will exacerbate those issues.
Also, have your cooling system checked to make sure you have adequate antifreeze in the system, and that you have the right coolant-to-water ratio to prevent possible freezing. Cold weather may not hurt your brakes exactly, but it's still very important to have optimal braking performance during winter conditions.
Lastly, have a service technician check some must-have items on your car maintenance checklist like your wires, cables, spark plugs, hoses, and belts. These can cause a problem at any time of year, but if they fail during the wintertime, you might find yourself stranded in an inhospitable area.
Check Tire Pressure
You may not have realized this, but every 10° drop in temperature will also generally carry a loss of 1 psi in your tires. That means it's important to check tire pressure regularly during the wintertime and add air when it's needed.
You can find the appropriate tire pressure for your specific tires in the vehicle owner's manual, sometimes on the tires themselves, or on the tire placard in the doorjamb on the driver's side.
Use Winter Tires
While all-season tires perform fairly well in winter conditions, if you really want maximum performance, you should definitely switch to winter tires for the season. This is especially true if you live in an area where temperatures get very cold, and where you can expect frequent snowfall.
When the temperature stays cold for an extended period of time, the rubber in non-winter tires tends to harden, and that decreases their ability to grab the road. Winter tires are equipped with special compounds that resist this hardening in cold temperatures, so they're still capable of providing excellent traction on any road conditions, regardless of how cold it gets.
Keep your Window Washer Fluid Full
Monitor the fluid level on your windshield washer, because you will probably use your washer fluid much more frequently in the wintertime than at any other time of year. Road conditions will generally get messy whenever there's a snowfall in progress, and you might have to use your windshield washer fluid to maintain a clear view for driving. You can find windshield washer fluid at most department stores and most auto parts stores, and it's a simple matter to refill the reservoir whenever you need to.
Install Winter Wipers
Winter wipers are more advantageous than ordinary wipers because they are equipped with rubber that prevents the collection of ice on the blades. This will do a much better job of keeping the wipers themselves free of debris, and more capable of clearing off your windshield. When spring rolls around, remember to switch back to regular wipers, because the winter versions are heavier, and therefore more of a drag on your wiper motor.
Be Aware of How the Temperature Can Affect Traction
Any time you head out for an extended winter drive, make sure you're aware of the temperature change while you're on the roadway. Fluctuating temperatures can have a big impact on traction, especially if there is a relatively sudden change in temperature. As an example, it's actually probably safer to drive in 0° weather than it is to drive in 32° weather all of a sudden. At higher temperatures, surfaces become slicker and more slippery, and that will make your vehicle more prone to accidents. At 0°, road surfaces tend to get more crunchy, and that will actually promote better traction.
Make Sure your Rear-window Defroster Works
You could be in a dangerous situation if you can't see behind you during winter driving. A number of states actually have laws requiring that your rear windows are clear of debris and condensation. When you're having your car winterized, make sure that your rear window defroster is in good operating order before the cold weather actually arrives.
Always Keep 1/2 Tank Full of Gas
You're much better off to fill up frequently in the wintertime because it's much more important that you have a greater supply of gas in the winter than in the summer. Having a relatively full tank reduces condensation and that can help you avoid any freeze-ups in your gas line. In addition to that, if you ever happen to get stranded in a snowstorm, your engine will be the only thing that can keep you warm until help arrives.
Pack a Winter Safety Kit
When you head off on any long driving trip, it's a good idea to have a car maintenance checklist and pack some supplies in your vehicle which will be of assistance during any kind of emergency. It's good to have some snacks on hand, bottled water, warm blankets, and anything that will increase comfort if you have to remain in place for an extended period of time. Include some drinking water as well, just in case you can't get out of the car for any length of time.
Be Aware of Emergency Preparedness
All the drivers in your family should have a good understanding of this car maintenance checklist for emergency preparedness, just in case one should actually occur to any family member. In most cases, you should never leave your car, because you might lose sight of it altogether. It's also a good idea to not run your car for any long period of time. Instead, run it for a long enough time to get warm, and then turn it off again, so that you don't run the risk of carbon monoxide poisoning. Leave your dome lights on to attract attention, so that when help does arrive, they'll know where to go.