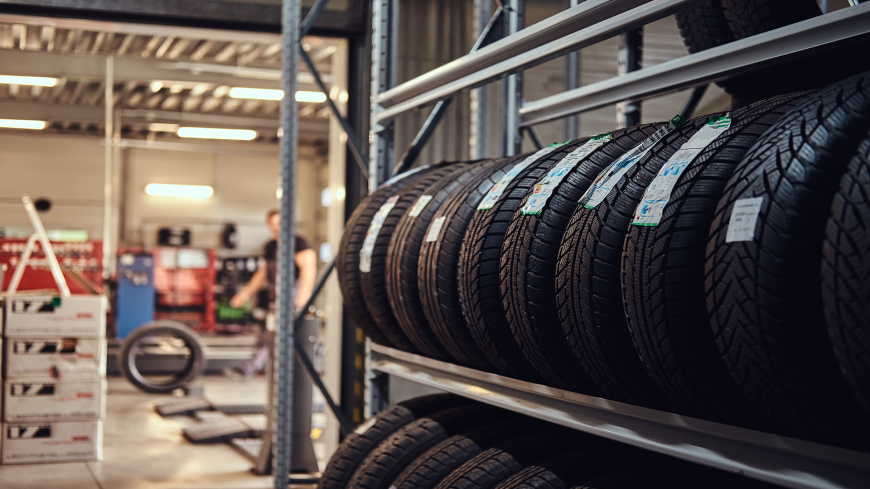 If you've ever wondered how to tell if you need new tires, you've come to the right place. In this article, we'll describe the five major signs that will tell you it's time to consider replacing your current tires. Once you've identified the 5 symptoms of worn-tires, they should not be ignored, because your safety and the safety of your family will be at stake each time you take to the roadways. When tires get worn out, they don't perform as well, providing less traction under rainy or snowy conditions. In most cases, this won't matter a great deal, but there's always that one time when excellent traction might be enough to prevent you from being involved in an accident. Check for these signs of wear and tear, and replace your tires if they do appear to be in their last phase of usefulness.
How to tell if you need new tires
You may already have noticed a drop-off in your tires' performance before you get around to checking them. In any case, these are some of the most critical signs that you should invest in a new set of wheels:
Temperature changes – anytime the weather outside takes an extreme drop, you can count on your tire pressure dropping right along with it. If you should head out on a road trip with under-inflated tires, it will cause more heat to be generated, and that will always wear out your tires more quickly. Be aware of temperature changes and how they impact your tires.
Vibration – anytime you feel some kind of vibration or thumping while driving, it could be one of several things. If the road itself isn't bumpy, and you feel vibration under the seats, it's possible that your rear tires may be unbalanced. If you feel the vibration in the steering wheel, that could be an indicator that your suspension has a problem. Anytime you feel something other than a smooth ride, it should be an alert that causes you to investigate further.
Bulges or cracks – as a tire begins to deflate, it will always cause a noticeable bulge at the sides. This is an obvious indicator of low tire pressure, possibly due to a slow air leak. It's a good idea to eyeball your tires for cracks, splits, or gouges that shouldn't be there. When you do spot anything like this, it's best to have it checked out, rather than to simply accept the consequences on the road.
Tire pressure – each month, your tires will probably lose about one lb. per square inch of tire pressure, and if you should go several months consecutively without checking them, you could eventually find that your tires are significantly under-inflated. It's always safest to have the correct tire pressure, so that you are sure your vehicle is performing correctly, and that you get the smoothest possible ride.
Tread Wear – this is one of the best and surest indicators for determining whether or not you need new tires. Most modern tires have small bits of rubber that are woven into the tread at a specific depth. All you have to do is locate these wear bars that cross the groove of the treads, and examine them for wear. If you see that the tread pattern has been worn down right to the wear bar, that's an excellent indicator that it's time for a tire replacement.
When you do replace tires?
When shopping for replacement tires, it's best to have all four tires replaced at the same time. This is because all four will then have the same mileage, and you won't have to remember which tires were replaced at which mileage levels. If the cost is a problem, you should at least make sure to replace the problem tire and its partner on the other side. As a bare minimum, front and back tires should always be replaced at the same time, so you get equal braking and driving characteristics between your front tires and those in the back. Looking for information on other auto repair and services? Check out our informative blog on whether you should be charged for an auto repair estimate.