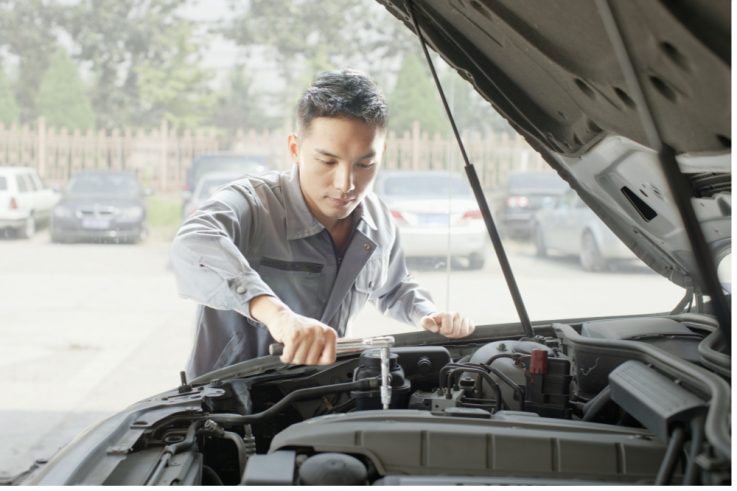 Getting an accurate car damage estimate for the work which needs to be done on your car after an accident can be critical if you want to avoid being fleeced. There are a great many collision shops where you can be drastically overcharged for parts and service, so it's up to you to do your homework and make sure that any estimates are in the ballpark of reasonableness.
One of the first things you should do is to find out the actual value of your vehicle, as it stood before your accident. There are a couple of references you can consult in this regard, including the Kelley Blue Book and the National Association of Automobile Dealers NADA Guide.
Of course, if your insurance carrier decides that the cost of repairing your vehicle is more than the car is worth, i.e. the car has been totaled, then they won't pay for the car to be repaired.
It will be up to you to make a case for demonstrating that the pieces of the car are worth more than the book value, thereby bumping up your repair settlement. In order to do that, you'll have to provide your insurance carrier with such evidence as mileage records, service history, and possibly testimony from local mechanics. This kind of support should convince your insurance carrier that your car is worth more than a typical vehicle from its make and model class.
Know the Process
It's important that you understand how the claims repair process works so that you can go about getting the most accurate estimate for any repairs done on your vehicle. Whenever you file a claim with your insurance company, they will probably put you in touch with a claims adjuster who will confirm your loss, and make at least an initial determination on what it might cost to restore the vehicle to its former condition.
Keep in mind that this initial car damage estimate is merely a benchmark, and it's not intended to be a final claim payment at all. The insurance company doesn't expect you to simply accept the estimate made by their adjuster, until after you have personally established that this estimate will indeed cover all the costs of any necessary repairs. The insurance company will also expect you to obtain one or more estimates from your local mechanic or car dealer so that you can compare them to the estimate made by their claims adjuster.
When you do provide these estimates to your insurance carrier, it's entirely likely that they may choose to accept the lowest bid, so don't be surprised if this happens. From the perspective of the insurance company, they're trying to avoid paying for an inflated repair bill, but that may not synchronize with what your own perspective is. If you should decide to take one of the higher estimates, be prepared to justify to the insurance company why that higher estimate is necessary, and why it's more appropriate than the low bid.
Your insurance carrier cannot force you to have the repairs done at a shop of their choice, but they can ask you to get other estimates if they feel that any quotes you've given them are too high. There is always room for negotiation if you believe that an estimate which is preferred by your insurance carrier is too low, and will not cover the cost of repairs adequately. Of course, in this case, you'll need to justify to the claims adjuster why you feel a higher estimate is more appropriate.
Tips for Accurate Estimates
There are some things you can do which will help you to get the most accurate estimates for any repair work necessary following an accident. The first of these is to do whatever research is appropriate on the collision shops that you're considering to have the work done.
Make sure that any estimates you get are from reputable repair shops which have a history of doing top-notch, high-quality work. Read online reviews and seek referrals from other people who may have had collision work done at those shops.
Ideally, you should have at least three written estimates from different collision shops, and each of these estimates should include a breakdown of all the parts and labor which will be necessary to restore your vehicle. Another tip is to avoid making a decision based on a single car damage estimate. The reason this is wise is that there can be a great deal of variance between estimates, since one mechanic may discover hidden repairs which are necessary, while another one overlooks them.
If your claims adjuster recommends a collision shop where the estimate is substantially lower than other places, this should be a red flag to you, and you should definitely conduct more research. Your best bet is to do a line-by-line comparison of the details on any estimate to see where the differences lie, and then to ask questions about why certain parts and services are included or omitted.
One last tip for you to keep in mind is that you don't necessarily have to wait for your insurance company to get a claims adjuster assigned to your claim. If you need your vehicle back as soon as possible, it might be worth your while to pay for the repairs yourself and then claim any reimbursement from your insurance carrier. This might be a little risky since it could be difficult to get the full amount you paid for repairs after they've already been completed.
To protect yourself, it's always best to pay close attention to everything listed on a detailed estimate and to work closely with your insurance company to get adequate reimbursement for all necessary repairs. By acquiring multiple estimates, you can ensure that you get the most accurate possible car damage estimate for repair work, and you'll also be reasonably sure that damage that is not visible has been accounted for. This can be extremely important because there are often internal repairs necessary that are not apparent to the naked eye.