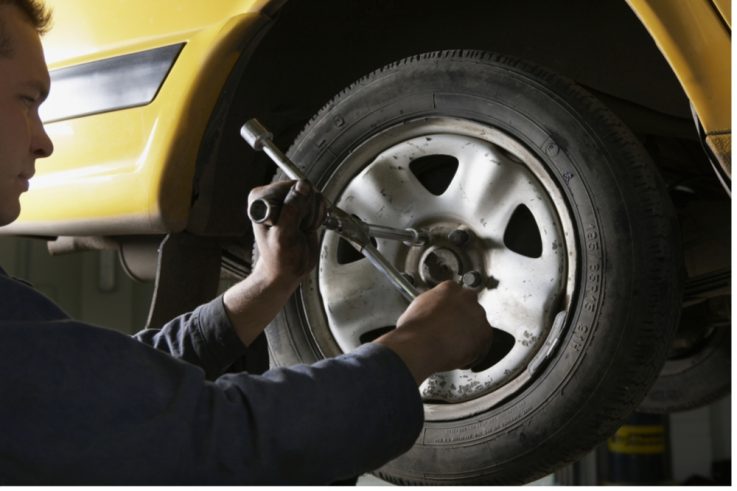 The best way to keep a vehicle in excellent condition is through regular service. However, it may be difficult to know where to go to receive quality service. Choosing auto repair shops near home or work is critical if drivers want their cars to last as long as possible. Use these tips to find the right auto shop, to get repairs done quickly, and to have every service completed in a timely fashion.
What Types Of Shops Are Available?
Searching for an auto shop should be one of the first things that people do when they move to a new area. No one wants to try to find an auto shop when their car is broken down or doing something that it should not. It can be very stressful to search for an auto shop if the car is not performing well, and drivers should consider all these options before they select the auto shop they will use in the future.
Drivers are going to invest a lot of money and time in these auto shops, and the only way for these drivers to remain happy is to find a shop that makes them feel comfortable.
Dealers
Going to the dealer might be the first choice for most drivers because they think the dealer can handle everything that goes wrong with the car. Dealers may have access to factory parts on-site, and they can often complete the repairs quickly because every technician knows how to handle these vehicles, but it is certainly more expensive than getting serviced at an independent shop and not all of them do body repairs.
The downsides of a dealer are that the service department will have a lot of turnovers and you'll be just another face in a crowd. Drivers who fall in love with a certain technician or technical advisor might not get to work with that person for a long period. Dealers are so busy and oftentimes so packed that drivers may not have time to form relationships with the service staff.
Independent Repair Shops
Independent shops are all over America, and people can find a shop on every corner in their hometown. Independent shops like Showcase give drivers the chance to form relationships with the owner and staff. Plus, these shops might be able to give drivers amazing deals, fast service, or make promises that a dealer cannot.
The personal customer service, however, is often worth the money for the driver. If family members or friends have gone to the same mechanic for a long time, then it might be worth going there for help.
Auto Repair Specialists
Specialists are often chosen to have repairs done because the shops are busy and these companies can have access to all the parts that people need. A specialist might only work on German cars, Japanese cars, or a certain brand. These specialists might also sell certain products that drivers need.
Going to a specialist that sells only tires might be a very good way to get other minor repairs done. A specialist that only handles mufflers or engines can help with other repairs because the mechanics are quite experienced, and the specialist might even offer custom work.
Repair Chains Or Franchises
Repair chains and franchises are volume businesses that tend to offer low prices, discounts, and deals to customers. These shops may sell tires or brakes and batteries. They often have a niche audience that they cater to most of the time, but they also help other customers because they have experienced mechanics in the shop.
Drivers can get to know the mechanics, or they might know managers or owners of these franchises. Large franchises can often store cars overnight, and they typically have more capacity than an independent shop or specialist mechanic but in turn, they can be quite hectic.
How To Evaluate These Shops
Once a driver finds a nice shop, they also need to check the company's reviews, read testimonials, or even ask for references. The Better Business Bureau is a good place to look for reviews, and local bulletin boards or review sites might shed some light on how the company does business. Use these additional tips to evaluate the shop before going. These tiny bits of information help drivers choose the best places to go for car repairs.
The look of the shop—it should look nice, and it should be in a decent part of town. If the shop looks a little bit scary or dirty, drivers may not want to go there. Plus, companies that take care of their facilities often take better care of the vehicles they repair.
The amenities inside the shop should be nice. These shops should have magazines to read, a nice coffee bar, and maybe some snacks. The bathroom should be easy to locate, and the chairs should be comfortable. The waiting room should have a TV that is easy to see, and the waiting room should not be too hot or too cold.
The equipment should look like it is in good condition. Most shops will take good care of their equipment, but drivers should leave any shop that seems to be unkempt. Bad tools will do a bad job of any repair.
The technicians should look nice, be friendly, and answer questions. There is no need to go to a shop where the people are ruse or do not give straight answers. Also, everyone should be uniformed so that the business looks organized.
Do they offer a warranty? Every shop should offer some sort of warranty on their repairs. This is standard in the industry, and it protects drivers from any defects after the repairs are done.
Is there a seal of approval? The shop should have some kind of seal of approval from a national association or local chamber of commerce.
Conclusion
Searching for a random mechanic can be difficult. It makes much more sense to look for auto repair shops that fit the criteria above. These tips ensure that drivers save money, get quality work done, and can trust the people that are repairing their vehicles.