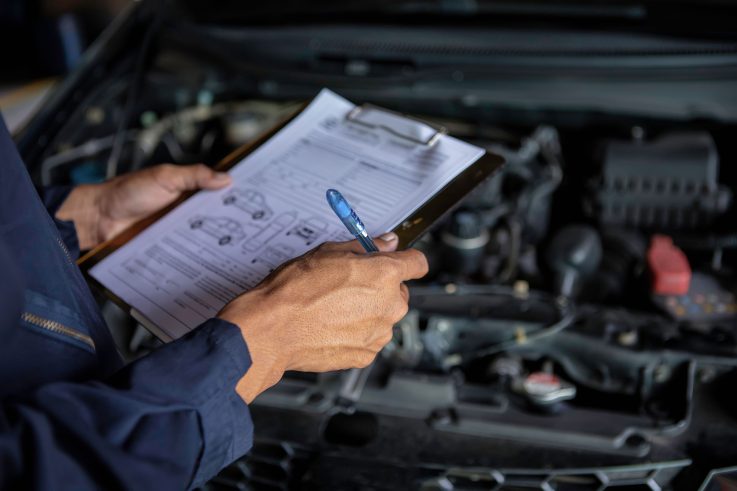 No one ever really anticipates being in an automobile accident, but it can help immensely if you know how to react after you've been involved in one. There are certain steps that have to be followed at the time of the accident, so it can be properly reported and managed by support personnel. Injuries to passengers will complicate the issue significantly, since all kinds of medical and hospital care may be necessary, and it may even have a significant impact on people's lives. After dealing with any injuries to passengers, the next thing you'll need to consider is how to get your vehicle repaired so you can get back on the road as soon as possible.
The first thing you'll need to do is contact your insurance company, so that the steps can be taken to provide coverage for the expenses that will certainly arise. After contacting your insurance company, the next thing you'll need to do is to get free car repair estimates from one or more reliable collision shops that you know of, or have worked with in the past. This article will discuss how you should go about getting car repair estimates that you can live with, so that you can initiate the process of having any necessary work performed on your vehicle.
How the repair estimate process works
After you have narrowed down your list of candidates to just a few, you need to start contacting them to set up review appointments. It should take less than half an hour for any repair professional to provide you with an estimate, even after a thorough examination. When an estimator reviews your vehicle, he/she will attempt to determine the extent of the damage both external and internal, and they will probably be taking some notes during the process. After they have completely inspecting the vehicle, they'll be able to provide you with an estimate in writing. In most cases, the written estimate will include all of the following features:
a detailed listing of all associated costs, including the cost of labor, all replacement parts needed, and potentially some additional fees
a clear description of all the work that needs to be done in order to restore your vehicle to the same condition it was in before the accident
a summary of the total amount of repair costs, usually with some kind of declaration about the cost not being exceeded by a specific amount unless you provide your explicit approval
Once you have these written estimates in hand, you'll know what to expect in terms of the extent of repairs and the length of time necessary to restore your vehicle. Even if no written estimate is required by law in your state, it will be to your advantage to obtain one anyway. Most reputable collision shops will have no problem providing you with a written estimate, since they wish to be recognized as reputable companies and this is one way of doing so. Make sure to review all the items on the written estimate with your repair professional, and don't forget to ask any questions you have about the process before it begins.
Showcase Collision for auto repairs
If you work with Showcase Collision, we can provide you with a free repair quote, and you can count on the work being done by experienced car repair professionals. We have restored hundreds of vehicles to their pre-accident condition and we always make every effort to return your vehicle to you as quickly as possible. We understand the inconvenience it represents to clients when they are deprived of their vehicles for any length of time, so we work as quickly and efficiently as possible. When you work with us, you can be sure the job will be done right, and in the least amount of time. Contact us today to arrange for an assessment of your vehicle, so we can get the ball rolling, and have your car restored ASAP.